Once you you have created your Multi-Day Event it's very important you understand the structure of our system so you can easily manage and edit your event.
Please make sure you read this before using and publishing your Multi-Day Event for ticket sales.


Master Event vs. Sub-Events
Master Event

The Master Event is the mother of all the sub-events (or child events). If you make any changes to the master event, all of the changes will also occur on the sub events.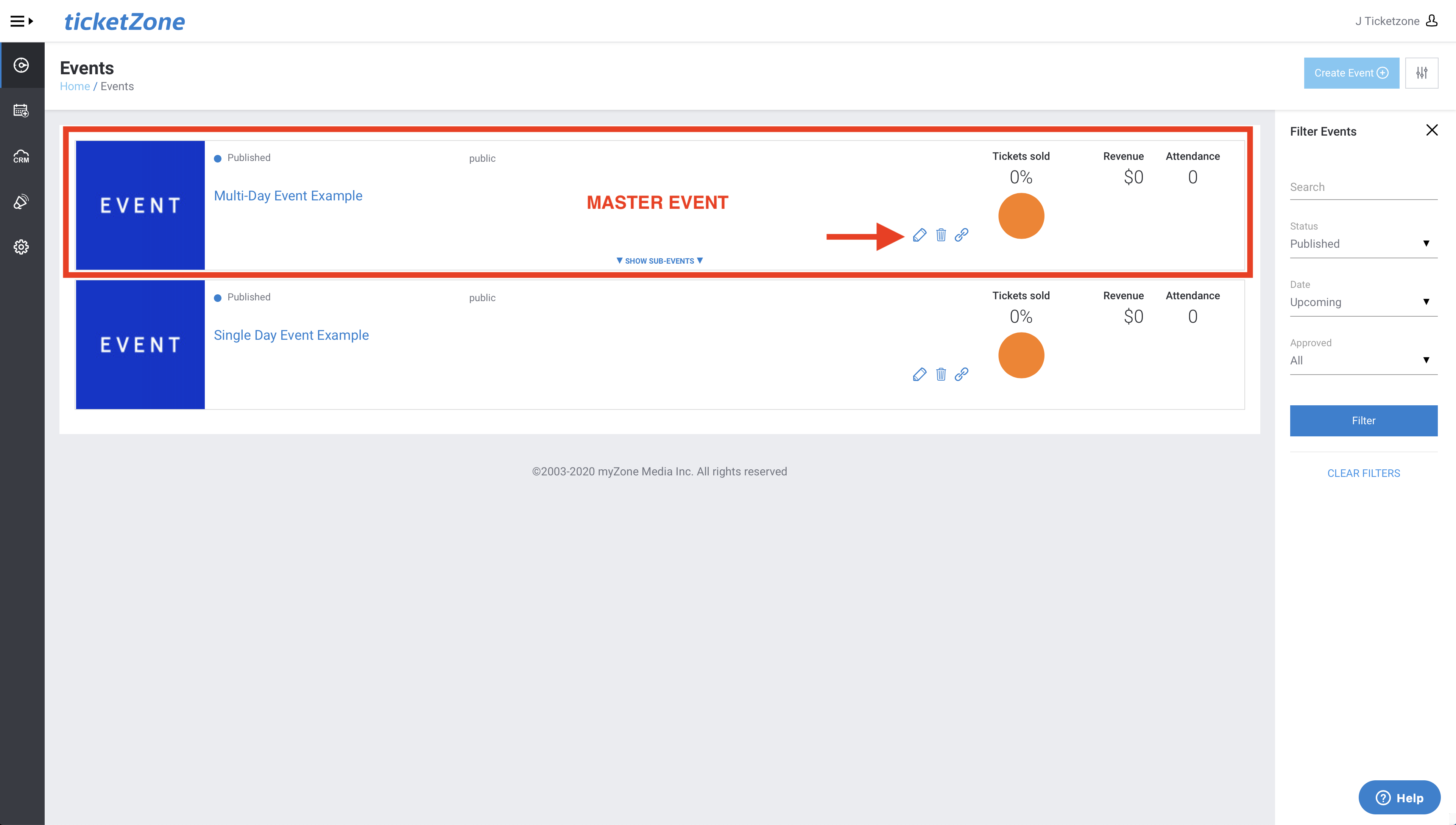 To edit your Master Event:
Click the pencil (edit) icon
Make Changes
Preview
Click Save

Sub-Events
Sub-Events are the individual dates you created during the setup process. You can add and/or edit event descriptions, time slots, ticket types, and all other features by editing just the individual dates if you want any changes made to just specific dates.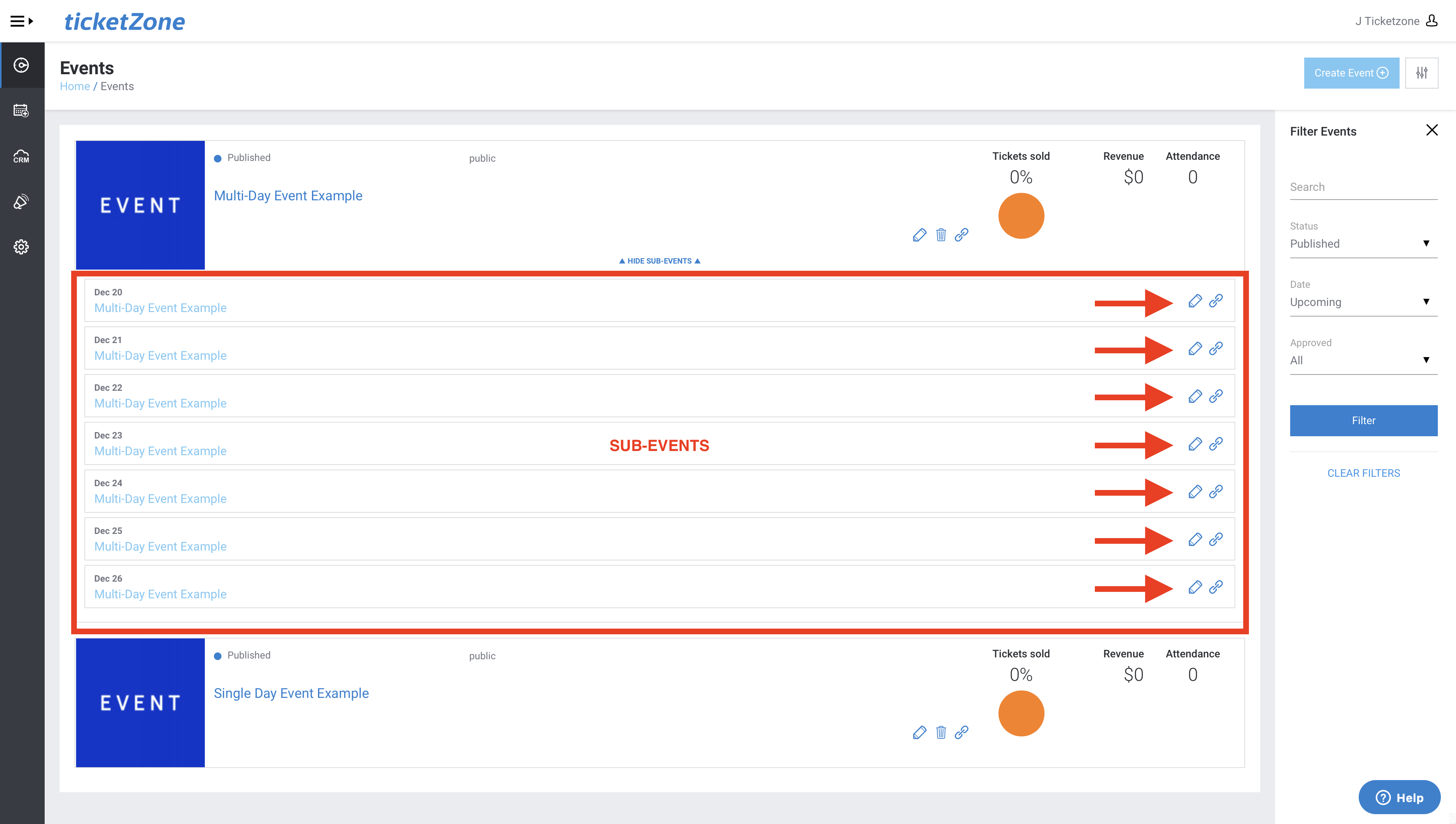 To edit Sub-Events:
Click 'Show Sub-Events'
Make the changes you require
Preview
Click Save

WARNING:
If you make any changes to a Sub-Event and then later go back and edit your Master Event all of your Sub-Events will be overwritten with the data from your Master Event. You will need to edit any changes you made to your Sub-Events.