We apologize for the inconvenience.  Please read this complete article, these are the most common reasons why you might not have received your tickets.
IF YOUR EVENT IS WILL CALL:
You will not receive a ticket.  All you need to is show up to the event, present the Photo ID of the person who purchased the ticket and in some cases, the original credit card used to make the purchase.  A copy of the receipt isn't necessary but it doesn't hurt to have it.
IF YOUR EVENT IS A PRINT@HOME TICKET:

You can log in to your existing ticketZone.com account and reprint your ticket and/or receipt.  Click here to view instructions on how to download your tickets.

IF YOU ARE UNSURE WHAT TYPE OF TICKET YOU HAVE:
Please visit https://ticketzone.com and search for your event.
Click the orange tickets button
You will see the delivery type on this page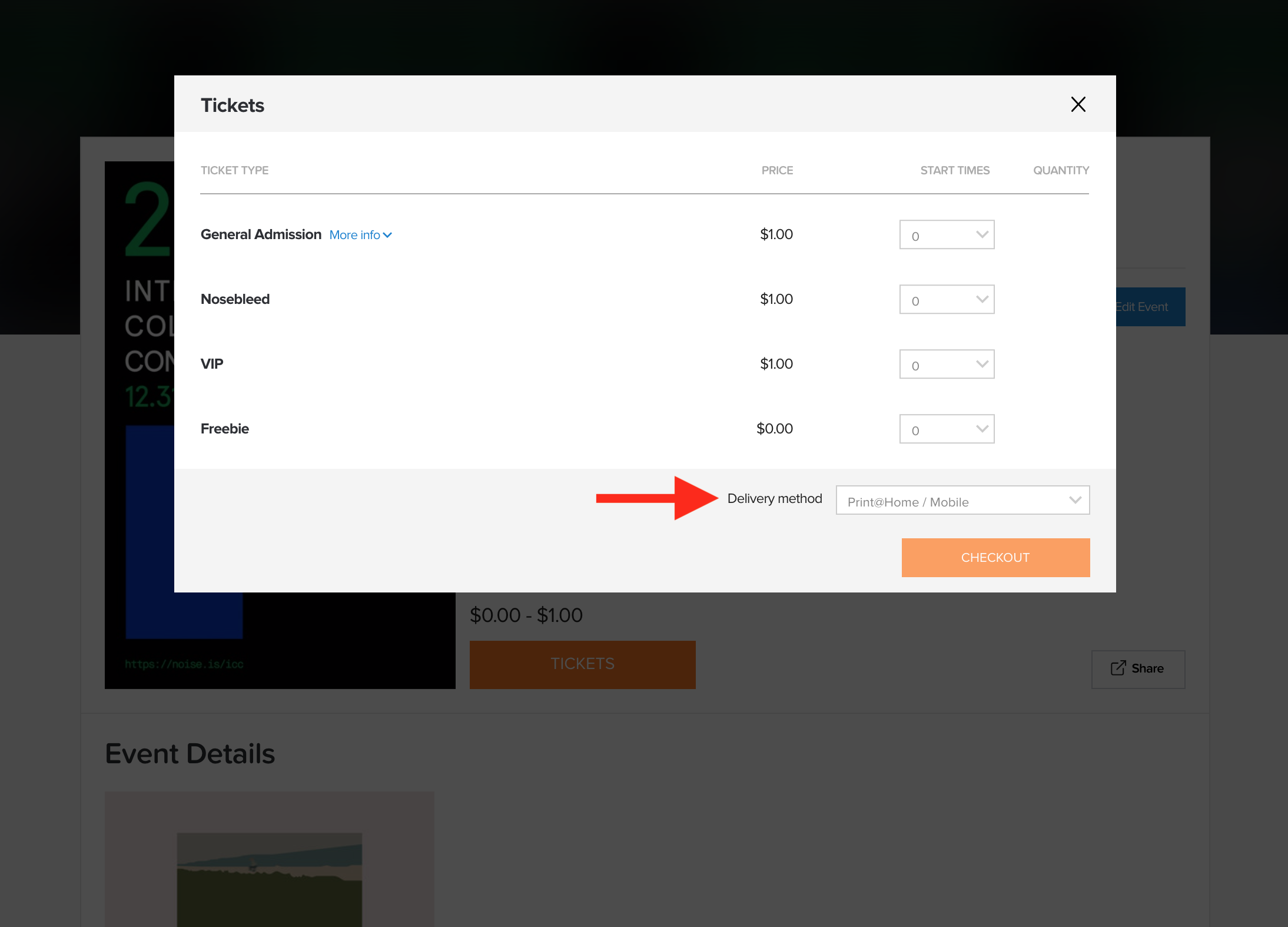 DOUBLE CHECK YOUR EMAIL:
Upon each successful order, we send a confirmation email containing PDF attachments your tickets and receipt.  Sometimes these emails will be marked as spam, double check your trash or spam folders in your email account or do a search for ticketzone and any emails you have received from us should appear in your results.

ISSUES WITH EMAIL ADDRESSES ENDING IN @hotmail.com, @outlook.com, @msn.com, @microsoft.com, @live.com, or @passport.com:
On occasion emails ending in @hotmail.com, @outlook.com, @msn.com, @microsoft.com, @live.com, or @passport.com will be undeliverable - we apologize for this inconvenience, please email us at support@ticketzone.com and we will re-send your order confirmation.
CONTACTING US OUTSIDE OF BUSINESS HOURS?
If you are contacting us outside of business hours, and you are unable to receive your tickets before your event, you can always pick up your tickets at the event.  Please make sure you have your Photo ID and the credit card used to make the original purchase present when picking them up at the event.

Related Articles:
How to View your Purchase History
How to Print Your Tickets
How to Print Your Receipt