Event Organizers create their own price point for tickets sold on MyZone Tickets. MyZone Tickets offers our platform and many other services in exchange for the fee structures based below.

Free Events
It's absolutely free to post and promote your free events using our best-in-class features.
Paid Events
Service fees can be absorbed by you (the event organizer) or passed along to the customer (the event attendee). Regardless of who absorbs the fee; the structure is as follows: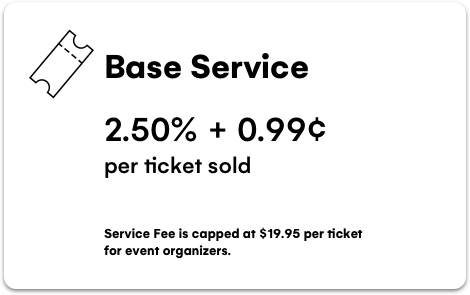 PLUS (+)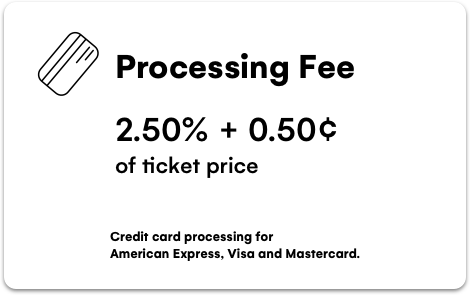 To see examples on how fees are collected, please read more on:
Understanding Fees: Passing Fees To The Customer
Understanding Fees: Absorbing Fees

Enterprise Services
If you intend on selling
10,000 or more tickets
or need custom feature development, white label services or API integration,
please contact
our Enterprise Sales Team.
Read more about our features
here.
** Please note all monetary amounts are in CAD